{"_pageModuleUUIDList":["9947047970","1696882640","1353851370","7827173720","7178277310","2539705840","6576938730","4415446370","5269821060"],"device":"pc","modules":[{"__ncmsFetchCode":200,"__ncmsFetchMsg":"success","componentVersionId":503813,"data":{"_serverCompatibleTabData":{},"_serverUrlData":{"tracelog":"dt_ggs","language":"en_US"},"record":{"recordUrl":"/sc.GGS_GSA.Overview_click","leadsSource":"81099","leadsFrom":"view_sellercentral"},"_serverCompatibleTabConfig":{"logoRight":"","background":"https://img.alicdn.com/tfs/TB1WOL7nWL7gK0jSZFBXXXZZpXa-1920-90.png","assignLanguage":"","defaultCountry":"US"},"config":{"isLoading":false,"LanguageSelect":[{"label":"English","value":"en_US"},{"label":"Italiano","value":"it_IT"},{"label":"Tiếng Việt","value":"vi_VN"}],"countrySelect":["IT","VN"],"revealAllTheDetailsBackup":[],"countryContent":[{"country":"en_US","categoryList":[{"childCate":[{"link":"https://seller.alibaba.com/why","linkMcms":"ggs-sso.listWhy"},{"link":"https://seller.alibaba.com/how-to-sell","linkMcms":"ggs-sso.listHow"},{"link":"https://seller.alibaba.com/features","linkMcms":"ggs-sso.listFeatures"},{"link":"https://seller.alibaba.com/services","linkMcms":"ggs-sso.listServices"}],"link":"","linkMcms":"ggs-sso.listPlatform"},{"childCate":[{"link":"https://seller.alibaba.com/solutions/b2b-ecommerce","linkMcms":"ggs-sso.listSolutionsB2B"},{"link":"https://seller.alibaba.com/solutions/wholesale-ecommerce","linkMcms":"ggs-sso.listSolutionsWholesale"},{"link":"https://seller.alibaba.com/solutions/international-trade","linkMcms":"ggs-sso.listSolutionsTrade"},{"link":"https://seller.alibaba.com/solutions/global-buy-global-sell","linkMcms":"ggs-sso.listSolutionsGlobal"}],"link":"","linkMcms":"ggs-sso.listSolutions"},{"childCate":[],"link":"https://seller.alibaba.com/pricing","linkMcms":"ggs-sso.listPricing"},{"childCate":[],"link":"https://seller.alibaba.com/stories","linkMcms":"ggs-sso.listSuccessStories"},{"childCate":[{"link":"https://seller.alibaba.com/businessblogs","linkMcms":"ggs-sso.AcademyBusiness"},{"link":"https://seller.alibaba.com/webinars","linkMcms":"ggs-sso.AcademyWebinars"},{"link":"https://seller.alibaba.com/industryreports","linkMcms":"ggs-sso.AcademyIndustry"},{"link":"https://seller.alibaba.com/playbooks","linkMcms":"ggs-sso.AcademyPlaybooks"},{"link":"https://seller.alibaba.com/learningcenter","linkMcms":"ggs-sso.AcademyLearningCenter"}],"link":"","linkMcms":"ggs-sso.listResources"}]},{"country":"it_IT","categoryList":[{"childCate":[{"link":"https://seller.alibaba.com/it/why","linkMcms":"ggs-sso.listWhy"},{"link":"https://seller.alibaba.com/it/how-to-sell","linkMcms":"ggs-sso.listHow"},{"link":"https://seller.alibaba.com/it/features","linkMcms":"ggs-sso.listFeatures"},{"link":"https://seller.alibaba.com/it/services","linkMcms":"ggs-sso.listServices"}],"link":"","linkMcms":"ggs-sso.listPlatform"},{"childCate":[{"link":"https://seller.alibaba.com/it/solutions/b2b-ecommerce","linkMcms":"ggs-sso.listSolutionsB2B"},{"link":"https://seller.alibaba.com/it/solutions/wholesale-ecommerce","linkMcms":"ggs-sso.listSolutionsWholesale"},{"link":"https://seller.alibaba.com/it/solutions/international-trade","linkMcms":"ggs-sso.listSolutionsTrade"},{"link":"https://seller.alibaba.com/it/solutions/global-buy-global-sell","linkMcms":"ggs-sso.listSolutionsGlobal"}],"link":"","linkMcms":"ggs-sso.listSolutions"},{"childCate":[],"link":"https://seller.alibaba.com/it/pricing","linkMcms":"ggs-sso.listPricing"},{"childCate":[],"link":"https://seller.alibaba.com/stories","linkMcms":"ggs-sso.listSuccessStories"}]},{"country":"vi_VN","categoryList":[{"childCate":[{"link":"https://seller.alibaba.com/vn/why","linkMcms":"ggs-sso.listWhy"},{"link":"https://seller.alibaba.com/vn/how-to-sell","linkMcms":"ggs-sso.listHow"},{"link":"https://seller.alibaba.com/vn/features","linkMcms":"ggs-sso.listFeatures"},{"link":"https://seller.alibaba.com/vn/services","linkMcms":"ggs-sso.listServices"}],"link":"","linkMcms":"ggs-sso.listPlatform"},{"childCate":[{"link":"https://seller.alibaba.com/vn/solutions/b2b-ecommerce","linkMcms":"ggs-sso.listSolutionsB2B"},{"link":"https://seller.alibaba.com/vn/solutions/wholesale-ecommerce","linkMcms":"ggs-sso.listSolutionsWholesale"},{"link":"https://seller.alibaba.com/vn/solutions/international-trade","linkMcms":"ggs-sso.listSolutionsTrade"},{"link":"https://seller.alibaba.com/vn/solutions/global-buy-global-sell","linkMcms":"ggs-sso.listSolutionsGlobal"}],"link":"","linkMcms":"ggs-sso.listSolutions"},{"childCate":[],"link":"https://seller.alibaba.com/vn/pricing","linkMcms":"ggs-sso.listPricing"},{"childCate":[],"link":"https://seller.alibaba.com/stories","linkMcms":"ggs-sso.listSuccessStories"}]}]}},"fullName":"@ali/pmod-wb-lp-b2bgloba-header","hidden":"false","limitConfig":{},"name":"pmod-wb-lp-b2bgloba-header","settings":{},"uuid":"9947047970","version":"6.0.88"},{"__ncmsFetchCode":200,"__ncmsFetchMsg":"success","componentVersionId":452379,"data":{"_serverCompatibleTabData":{},"_serverUrlData":{"tracelog":"dt_ggs","language":"en_US"},"_serverCompatibleTabConfig":{"buttonLink":{"ifmvip":"https://ai.alimebot.alibaba.com/intl/index.htm?from=QxJXYtLaA1&attemptquery=Hi,%20I%20would%20like%20to%20sell%20on%20Alibaba.com","noForm":"reload","ggsvip":"https://i.alibaba.com/","hadForm":"https://ai.alimebot.alibaba.com/intl/index.htm?from=QxJXYtLaA1&attemptquery=Hi,%20I%20would%20like%20to%20sell%20on%20Alibaba.com"},"masterCardConfig":{"smallTitle":"","txt":"","logoLeft":"","anchor":""},"divide":[{"img":"https://img.alicdn.com/tfs/TB1__WH3aL7gK0jSZFBXXXZZpXa-960-541.jpg","leftTitle":"Reach millions of^B2B buyers globally","identity":"","leftSubTitle":"Sell on Alibaba.com","bottomTitle":"Alibaba.com is a leading ecommerce platform that helps SMEs go global","videoLink":"http://cloud.video.taobao.com/play/u/10557932/p/1/e/6/t/1/288440833750.mp4","bottomSubTitle":"","text":[{"txt":"Connect with millions of business buyers from around the world."},{"txt":"Get the tools and know-how to build a successful ecommerce presence for your business."},{"txt":"Pocket more from each sale, with take rates as low as 0% in some cases."},{"txt":" "}]},{"img":"https://img.alicdn.com/tfs/TB1__WH3aL7gK0jSZFBXXXZZpXa-960-541.jpg","leftTitle":"Reach millions of business customers^from around the world","identity":"IN","leftSubTitle":"Sell on Alibaba.com","bottomTitle":"Go global with Alibaba.com, one of the largest wholesale ecommerce marketplaces in the world.","videoLink":"http://cloud.video.taobao.com/play/u/10557932/p/1/e/6/t/1/288440833750.mp4","bottomSubTitle":"Since 1999, small-to-medium sized businesses (SMBs) have connected with professional business buyers and increased sales with a suite of tools built just for business-to-business (B2B) trade.","text":[{"txt":"Market your products to 20 million+ active buyers  from 190+ countries and regions who make an average of 300,000 inquiries daily."},{"txt":"Expedite your growth with analytics tools, customer data, a custom digital storefront, targeted advertising, and more."},{"txt":"Grow your business with online courses provided by ecommerce experts, digital content, and online and phone-based live support."}]},{"img":"https://img.alicdn.com/tfs/TB1qgMjmJTfau8jSZFwXXX1mVXa-480-271.png","leftTitle":"Reach millions of^B2B buyers globally","identity":"IT","leftSubTitle":"Sell on Alibaba.com","bottomTitle":"Alibaba.com helps your business go global","videoLink":"http://cloud.video.taobao.com/play/u/10557932/p/1/e/6/t/1/288440833750.mp4","bottomSubTitle":"","text":[{"txt":"Connect with millions of business buyers from around the world."},{"txt":"Get the tools and know-how to build a successful ecommerce presence for your business."},{"txt":"Pocket more from each sale, with take rates as low as 0% in some cases."},{"txt":" "}]}],"right":[{"txt":"active buyers globally","num":"26,000,000"},{"txt":"product inquiries daily","num":"400,000"},{"txt":"countries and regions represented","num":"200+"}],"bottomData":[{"txt":"","data":""}],"buttonTxt":{"isSubmitted":"Chat with consultant","notSubmitted":"Start selling"}},"config":{"pcHeight":20,"pcBgc":"transparent","mobileHeight":20,"mobileBgc":"transparent"}},"fullName":"@ali/pmod-wb-lp-b2bgloba-top","hidden":"false","limitConfig":{},"name":"pmod-wb-lp-b2bgloba-top","settings":{},"uuid":"1696882640","version":"6.0.29"},{"__ncmsFetchCode":200,"__ncmsFetchMsg":"success","componentVersionId":510058,"data":{"_serverCompatibleTabData":{},"_serverUrlData":{"tracelog":"dt_ggs","language":"en_US"},"_serverCompatibleTabConfig":{"reportFlag":"ncms","divide":[{"selectConfig":{"txt":"Input your category and get understanding of market size, top buying countries, trendy product selection and more.","title":"Check your category data performance on Alibaba.com","isShow":true},"identity":"","titleh2":"Get insightful reports and on-demand webinars","titlep":"Presented by Alibaba.com experts","isShowSlider":false,"silderConfig":[{"img":"https://img.alicdn.com/imgextra/i2/O1CN019bFsVU1VHD6vF9d4e_!!6000000002627-2-tps-640-905.png","url":"https://seller.alibaba.com/webinars/px3g9t09?tracelog=sellercentralhome"},{"img":"https://img.alicdn.com/imgextra/i2/O1CN01sOrgzc1pS0lXmuk52_!!6000000005358-2-tps-640-905.png","url":"https://seller.alibaba.com/webinars/pxam1f0c-face-uncertainty-and-boost-your-business-through-e-commerce?currentCategoryValue=Cross-border%20Trade&tracelog=sellercentralhome"},{"img":"https://img.alicdn.com/imgextra/i4/O1CN01oc72Fq1P0MqqNkTkF_!!6000000001778-2-tps-640-905.png","url":"https://seller.alibaba.com/webinars/px4d5y6g?tracelog=sellercentralhome"},{"img":"https://img.alicdn.com/imgextra/i4/O1CN016IvYTZ1law1KoOgBQ_!!6000000004836-2-tps-640-905.png","url":"https://seller.alibaba.com/webinars/px88hs14?tracelog=sellercentralhome"},{"img":"https://img.alicdn.com/tfs/TB1I_kfok9l0K4jSZFKXXXFjpXa-640-905.jpg","url":"https://seller.alibaba.com/industryreports/px127086-womens-apparel?tracelog=sellercentralhome"},{"img":"https://img.alicdn.com/tfs/TB1aeIGlIVl614jSZKPXXaGjpXa-640-905.jpg","url":"https://seller.alibaba.com/industryreports/pxat51o9-textile?tracelog=sellercentralhome"},{"img":"https://img.alicdn.com/tfs/TB1IDlTYUY1gK0jSZFCXXcwqXXa-640-905.jpg","url":"https://seller.alibaba.com/industryreports/pxyrvq01-crafts?tracelog=sellercentralhome"},{"img":"https://img.alicdn.com/tfs/TB1BJBJlPMZ7e4jSZFOXXX7epXa-640-905.jpg","url":"https://seller.alibaba.com/industryreports/pxe19gb3-kitchen-dining--bar?tracelog=sellercentralhome"},{"img":"https://img.alicdn.com/tfs/TB1flXKYHY1gK0jSZTEXXXDQVXa-640-905.jpg","url":"https://seller.alibaba.com/industryreports/pxnu1odb-earphone?tracelog=sellercentralhome"},{"img":"https://img.alicdn.com/tfs/TB1BDpZYQY2gK0jSZFgXXc5OFXa-640-905.jpg","url":"https://seller.alibaba.com/industryreports/pxalw428-jewelry?tracelog=sellercentralhome"}]}],"dialogLink":{"ggs":"https://data.alibaba.com/","noGGS":"https://ai.alimebot.alibaba.com/intl/index.htm?from=FLAYQZ8fx0&attemptquery=I%27d%20like%20to%20understand%20the%20level%20of%20demand%20of%20my%20industry%20on%20Alibaba.com","upGrage":"https://seller.alibaba.com/pricing"},"buttonTxt":"Search"},"config":{"pcHeight":20,"pcBgc":"transparent","mobileHeight":20,"mobileBgc":"transparent"}},"fullName":"@ali/pmod-wb-lp-b2bgloba-industry","hidden":"false","limitConfig":{},"name":"pmod-wb-lp-b2bgloba-industry","settings":{},"uuid":"1353851370","version":"6.0.47"},{"__ncmsFetchCode":200,"__ncmsFetchMsg":"success","componentVersionId":456580,"data":{"_serverCompatibleTabData":{},"_serverUrlData":{"tracelog":"dt_ggs","language":"en_US"},"_serverCompatibleTabConfig":{"buttonLink":{"ifmvip":"https://seller.alibaba.com/features?tracelog=sellercentralhome","noForm":"https://seller.alibaba.com/features?tracelog=sellercentralhome","ggsvip":"https://seller.alibaba.com/features?tracelog=sellercentralhome","hadForm":"https://seller.alibaba.com/features?tracelog=sellercentralhome"},"divide":[{"tabList":[{"img":"https://img.alicdn.com/tfs/TB1O3ROHND1gK0jSZFyXXciOVXa-1818-1440.png","des":"Differentiate yourself from the competition with a full store dedicated to your products- no coding or design skills necessary!","num":"","title":"Custom storefront","xiaoti":"Set up a store that showcases your brand","tips":""},{"img":"https://img.alicdn.com/tfs/TB11cBPHKH2gK0jSZJnXXaT1FXa-1818-1440.png","des":"Get your products placed in the right spots to be noticed by the exact audience you are targeting.","num":"","title":"Advertising tools","xiaoti":"Increase exposure by up to 120% with a suite of smart advertising tools.","tips":""},{"img":"https://img.alicdn.com/tfs/TB1zMBKHSf2gK0jSZFPXXXsopXa-1818-1440.png","des":"Improve performance with dashboards detailing product exposure, click volume, spend, average cost, store visits, and more.","num":"","title":"Data and analytics","xiaoti":"Optimize your every move with in-depth data and customer insights","tips":""},{"img":"https://img.alicdn.com/tfs/TB1M5hLHO_1gK0jSZFqXXcpaXXa-1818-1440.png","des":"From onboarding help to online chats to local support during business hours and account optimization tips -- we're here for you.","num":"","title":"Customers support","xiaoti":"Know you're supported throughout your journey","tips":""}],"identity":"","title":"Grow your business with a suite of tools built for you"}],"buttonTxt":{"isSubmitted":"Learn more","notSubmitted":"Learn more"}},"config":{"pcHeight":20,"pcBgc":"transparent","mobileHeight":20,"mobileBgc":"transparent","recorClicklUrl":"/sc.GGS_GSA.Overview_click"}},"fullName":"@ali/pmod-wb-wsd-have-more-offer","hidden":"false","limitConfig":{},"name":"pmod-wb-wsd-have-more-offer","settings":{},"uuid":"7827173720","version":"6.0.34"},{"__ncmsFetchCode":200,"__ncmsFetchMsg":"success","componentVersionId":420805,"data":{"_serverCompatibleTabData":{},"_serverUrlData":{"tracelog":"dt_ggs","language":"en_US"},"_serverCompatibleTabConfig":{"l_buttonLink":"https://seller.alibaba.com/stories?tracelog=sellercentralhome","l_buttonTxt":"More stories","anchor":"","divide":[{"identity":"","subtitle":"","title":"Success stories from Alibaba.com sellers","list":[{"readmoreShow":true,"txt":"MGS Accessories was in the red before we joined Alibaba.com. Sales were very slow. Now, we have the opposite problem. We're so busy we can't keep up!","country":"United States","img":"https://img.alicdn.com/tfs/TB1J60tp7cx_u4jSZFlXXXnUFXa-1200-959.jpg","city":"MGS Accessories","countryCode":"us","name":"Rashee Gupta","readmore":"Read more","readmoreURL":"https://seller.alibaba.com/stories/pxf4xiv8-sourcing-selling-and-everything-between-on-alibabacom?tracelog=sellercentralhome","headerimg":"https://sc01.alicdn.com/kf/Hb6ce7347e37444e4a07c8be0ecef2dff9.png","info":"Founder"},{"readmoreShow":true,"txt":"We're revolutionizing how overseas distributors discover and order products from around the world. I feel like we're on the frontier of something new with Alibaba.com.","country":"United States","img":"https://img.alicdn.com/tfs/TB1tnlEiA9l0K4jSZFKXXXFjpXa-1200-959.png","city":"LTA International Global Services LLC","countryCode":"US","name":"Chad Michael","readmore":"Read more","readmoreURL":"https://seller.alibaba.com/stories/pxysf31z-lta-international-drives-14m-in-new-sales-with-alibabacom?tracelog=sellercentralhome","headerimg":"https://sc01.alicdn.com/kf/Hecbbfb12e652484c99b3610254acd3533.png","info":"Chief Technology Officer"},{"readmoreShow":true,"txt":"I did not expect much at first in terms of sales results, but then I started to receive serious inquiries and messages for our products.","country":"Italy","img":"https://img.alicdn.com/tfs/TB1jjE1GFT7gK0jSZFpXXaTkpXa-1201-960.png","city":"Davia","countryCode":"it","name":"Andrea Vitiello","readmore":"Read more","readmoreURL":"https://seller.alibaba.com/stories/pxp0imnx-tomato-processing-company-spreads-its-influence-with-alibabacom?tracelog=sellercentralhome","headerimg":"https://sc01.alicdn.com/kf/Hd5fec508a9ce4dd88643f11db7da06526.png","info":"Owner"},{"readmoreShow":true,"txt":"40% of our total orders come from Alibaba.com and I have just closed a 1 million euro deal with a Russian buyer. Compare what we spend on Alibaba.com, the investment is next to nothing.","country":"Italy","img":"https://img.alicdn.com/tfs/TB1m5ljG7T2gK0jSZFkXXcIQFXa-1202-960.png","city":"Lab Evolution","countryCode":"it","name":"Luca","readmore":"Read more","readmoreURL":"https://seller.alibaba.com/stories/px75g329-medical-equipment-supplier-gains-over-100-inquiries-a-month-through-alibabacom?tracelog=sellercentralhome","headerimg":"https://sc01.alicdn.com/kf/Ha24c460ca9814b82bb08eaf5d422a17eV.png","info":"Owner"}]},{"identity":"IT","subtitle":"","title":"Success stories from Alibaba.com sellers","list":[{"readmoreShow":true,"txt":"I did not expect much at first in terms of sales results, but then I started to receive serious inquiries and messages for our products.","country":"Italy","img":"https://img.alicdn.com/tfs/TB1jjE1GFT7gK0jSZFpXXaTkpXa-1201-960.png","city":"Davia","countryCode":"it","name":"Andrea Vitiello","readmore":"Read more","readmoreURL":"https://seller.alibaba.com/stories/pxp0imnx-tomato-processing-company-spreads-its-influence-with-alibabacom?tracelog=sellercentralhome","headerimg":"https://sc01.alicdn.com/kf/Hd5fec508a9ce4dd88643f11db7da06526.png","info":"Owner"},{"readmoreShow":true,"txt":"40% of our total orders come from Alibaba.com and I have just closed a 1 million euro deal with a Russian buyer. Compare what we spend on Alibaba.com, the investment is next to nothing.","country":"Italy","img":"https://img.alicdn.com/tfs/TB1m5ljG7T2gK0jSZFkXXcIQFXa-1202-960.png","city":"Lab Evolution","countryCode":"it","name":"Luca","readmore":"Read more","readmoreURL":"https://seller.alibaba.com/stories/px75g329-medical-equipment-supplier-gains-over-100-inquiries-a-month-through-alibabacom?tracelog=sellercentralhome","headerimg":"https://sc01.alicdn.com/kf/Ha24c460ca9814b82bb08eaf5d422a17eV.png","info":"Owner"},{"readmoreShow":true,"txt":"Super September gives us the chance of getting a high media exposure and the ability of making our products known and appreciated by lots of people.","country":"Italy","img":"https://img.alicdn.com/tfs/TB1qBKsr8Bh1e4jSZFhXXcC9VXa-570-480.jpg","city":"Fratelli Branca","countryCode":"it","name":"Nicola Olianas","readmore":"Read more","readmoreURL":"https://seller.alibaba.com/stories/px1ji494-the-175-year-old-italian-spirits-company-started-its-ecommerce-journey-with-alibabacomtracelog=sellercentralhome","headerimg":"https://sc01.alicdn.com/kf/Hf79972f8669b441bb769d0857d1fc872x.png","info":"Global Brand Ambassador"}]},{"identity":"IN","subtitle":"","title":"Success stories from Alibaba.com sellers","list":[{"readmoreShow":true,"txt":"I've had a really good experience with Alibaba.com. Currently, 35% of my business comes from Alibaba. We have received over 2000 orders since we joined in 2015.","country":"India","img":"https://img.alicdn.com/tfs/TB1BSxK3Yr1gK0jSZFDXXb9yVXa-1200-959.jpg","city":"Sunrise Jewellers","countryCode":"in","name":"Sachin Agarwal","readmore":"Read more","readmoreURL":"https://seller.alibaba.com/stories/px68936t-indian-jewelry-company-says-that-alibabacom-took-their-business-to-the-next-level?tracelog=sellercentralhome","headerimg":"https://sc01.alicdn.com/kf/Ha154335caee5415883dc61b6041c0a62b.png","info":"Owner"},{"readmoreShow":true,"txt":"40% of our total orders come from Alibaba.com and I have just closed a 1 million euro deal with a Russian buyer. Compare what we spend on Alibaba.com, the investment is next to nothing.","country":"Italy","img":"https://img.alicdn.com/tfs/TB1m5ljG7T2gK0jSZFkXXcIQFXa-1202-960.png","city":"Lab Evolution","countryCode":"it","name":"Luca","readmore":"Read more","readmoreURL":"https://seller.alibaba.com/stories/px75g329-medical-equipment-supplier-gains-over-100-inquiries-a-month-through-alibabacom?tracelog=sellercentralhome","headerimg":"https://sc01.alicdn.com/kf/Ha24c460ca9814b82bb08eaf5d422a17eV.png","info":"Owner"},{"readmoreShow":true,"txt":"We're revolutionizing how overseas distributors discover and order products from around the world. I feel like we're on the frontier of something new with Alibaba.com.","country":"United States","img":"https://img.alicdn.com/tfs/TB1tnlEiA9l0K4jSZFKXXXFjpXa-1200-959.png","city":"LTA International Global Services LLC","countryCode":"US","name":"Chad Michael","readmore":"Read more","readmoreURL":"https://seller.alibaba.com/stories/pxysf31z-lta-international-drives-14m-in-new-sales-with-alibabacom?tracelog=sellercentralhome","headerimg":"https://sc01.alicdn.com/kf/Hecbbfb12e652484c99b3610254acd3533.png","info":"Chief Technology Officer"}]}],"l_buttonShow":true},"config":{"pcHeight":20,"pcBgc":"transparent","mobileHeight":20,"mobileBgc":"transparent","recorClicklUrl":"/sc.GGS_GSA.Overview_click"}},"fullName":"@ali/pmod-wb-lp-b2bgloba-stories","hidden":"false","limitConfig":{},"name":"pmod-wb-lp-b2bgloba-stories","settings":{},"uuid":"7178277310","version":"6.0.18"},{"__ncmsFetchCode":200,"__ncmsFetchMsg":"success","componentVersionId":456706,"data":{"_serverUrlData":{"tracelog":"dt_ggs","language":"en_US"},"tab2":{"recorClicklUrl":"/sc.GGS_GSA.Overview_click"},"config":{"smallTitle":"","smallText":"","title":"Check out the latest articles from our blog","list":[{"img":"https://img.alicdn.com/tfs/TB19wdGktTfau8jSZFwXXX1mVXa-800-533.jpg","link":"https://seller.alibaba.com/businessblogs/px601plc-what-is-a-b2b-marketplace-and-the-best-way-to-utilize-it","content":"What is a B2B marketplace? and the best way to utilize it"},{"img":"https://img.alicdn.com/tfs/TB1MBSE3EH1gK0jSZSyXXXtlpXa-800-533.jpg","link":"https://seller.alibaba.com/businessblogs/pxxw9v26-how-to-start-exporting-the-ultimate-guide","content":"How to start an export business in 7 steps"},{"img":"https://img.alicdn.com/tfs/TB1jqqppAcx_u4jSZFlXXXnUFXa-800-533.jpg","link":"https://seller.alibaba.com/businessblogs/pxwz7111-b2b-sales-pipeline-management-a-comprehensive-guide","content":"B2B sales pipeline management: a comprehensive guide"}]}},"fullName":"@ali/pmod-wb-lg-blong-card","hidden":"false","limitConfig":{},"name":"pmod-wb-lg-blong-card","settings":{},"uuid":"2539705840","version":"6.0.6"},{"__ncmsFetchCode":200,"__ncmsFetchMsg":"success","componentVersionId":481625,"data":{"_serverCompatibleTabData":{},"_serverUrlData":{"tracelog":"dt_ggs","language":"en_US"},"record":{"recordUrl":"/sc.GGS_GSA.Overview_click"},"_serverCompatibleTabConfig":{"ifm":[{"btnTxt":"Start selling","url":"https://seller.alibaba.com/pages/price.html"},{"btnTxt":"Chat with consultant","url":"https://gcx.alibaba.com/icbu/angel/portal.htm?pageId=377960&_param_digest_=d0b573374db84d81dc6b218c0e7ac7f7"}],"noLoginNoFill":[{"btnTxt":"Chat with consultant","url":"https://gcx.alibaba.com/icbu/angel/portal.htm?pageId=377960&_param_digest_=d0b573374db84d81dc6b218c0e7ac7f7"},{"btnTxt":"Start selling","url":"form"}],"noLoginFill":[{"btnTxt":"Start selling","url":"https://seller.alibaba.com/pages/price.html"},{"btnTxt":"Chat with consultant","url":"https://gcx.alibaba.com/icbu/angel/portal.htm?pageId=377960&_param_digest_=d0b573374db84d81dc6b218c0e7ac7f7"}],"tp":[{"btnTxt":"Chat with consultant","url":"https://ai.alimebot.alibaba.com/intl/index.htm?from=Iho9WsAIe0"},{"btnTxt":"Go to My Alibaba","url":"https://i.alibaba.com/"}]}},"fullName":"@ali/pmod-wb-lp-b2bgloba-footer","hidden":"false","limitConfig":{},"name":"pmod-wb-lp-b2bgloba-footer","settings":{},"uuid":"6576938730","version":"6.0.30"},{"__ncmsFetchCode":200,"__ncmsFetchMsg":"success","componentVersionId":487398,"data":{"_serverCompatibleTabData":{},"_serverUrlData":{"tracelog":"dt_ggs","language":"en_US"},"_serverCompatibleTabConfig":{"step2LeadsFrom":"leads_form_supplementarypage","leadsFromFill":"leads_form_sellercentralhomepage","agreement":[{"firstCopyWriting":"Already have an Alibaba.com account?","lastUrl":"https://passport.alibaba.com/icbu_login.htm?","lastCopyWriting":"Sign in"},{"firstCopyWriting":"By submitting, you agree with","lastUrl":"https://terms.alicdn.com/legal-agreement/terms/suit_bu1_b2b/suit_bu1_b2b201906251608_13446.html?spm=a272f.13537905.k1um9x0p.1.400c7e1eUZ1IRr","lastCopyWriting":"Alibaba.com Terms & Conditions"}],"step2LeadsCode":"85199","leadsSourceFill":"85101","stepLeadsCode":"85101,85102,85103,81008,81010"},"config":{"pcHeight":20,"pcBgc":"transparent","mobileHeight":20,"mobileBgc":"transparent"}},"fullName":"@ali/pmod-wb-lp-b2bgloba-form","hidden":"false","limitConfig":{},"name":"pmod-wb-lp-b2bgloba-form","settings":{},"uuid":"4415446370","version":"6.0.35"},{"__ncmsFetchCode":200,"__ncmsFetchMsg":"success","componentVersionId":497691,"data":{"_serverCompatibleTabData":{},"_serverUrlData":{"tracelog":"dt_ggs","language":"en_US"},"_serverCompatibleTabConfig":{"selectTop":"Popular Country/Region","loadingTime":"1500","errorTip":"Error, please try again","endInputText":"end txt","selectOption":"Choose an option above","tipOpen":"3000","reEditPopText":"reEdit","phoneNum":"Enter a phone number","isShow":true,"chatTop":{"topRightIcon":"www.alibaba.com","topCopy":"Alibaba.com","conentCopy":"Alibaba.com"},"serviceError":"Ah, wrong twisting.","openPopupCopy":[],"waitResponse":"Please wait for the response","openTriggering":"5000","isChatBot":false,"chatIconPopText":"With urgent questions, you can also click here to chat with our consultant directly","writeReply":"Write a reply","selectBot":"All Country/Region","gsaUrl":""},"config":{"pcHeight":20,"pcBgc":"transparent","mobileHeight":20,"mobileBgc":"transparent"}},"fullName":"@ali/pmod-wb-lp-generaledition-chatbot","hidden":"false","limitConfig":{},"name":"pmod-wb-lp-generaledition-chatbot","settings":{},"uuid":"5269821060","version":"6.0.34"}],"pageInfo":{"bottomSEOModAmount":0,"buildLevel":"serverRender","description":"Become a seller on Alibaba.com and reach millions of B2B buyers globally! Find out the information and resources for manufacturers, suppliers, and wholesalers to grow your e-commerce business.","dynamicTDK":{"customVarIdList":[],"customVarMap":{},"description":"Become a seller on Alibaba.com and reach millions of B2B buyers globally! Find out the information and resources for manufacturers, suppliers, and wholesalers to grow your e-commerce business.","fetchTDKByUrlParams":{"type":"","value":"categoryIds"},"keyWords":"","reservedVarIdList":[],"title":"Alibaba Seller Central | Start selling on Alibaba.com today","type":"SEO"},"extranetTime":1627989802973,"firstScreenModAmount":30,"id":"181965","name":"Alibaba Seller Central | Start selling on Alibaba.com today","offlineTime":1874991599000,"offlineUrl":"https://www.alibaba.com","pageDeduplicateId":"012345678900000016279898279112e44c30b2db1e","path":"/pages/gsa.html","preloadImage":"","spma":"a272f","spmb":"14659327","theme":{"backgroundColor":"#f2f3f7"},"title":"Alibaba Seller Central | Start selling on Alibaba.com today"},"removeSeed":true,"sysInfo":{"isAliIntranet":"false","whEnv":"production"}}
        
Sell on Alibaba.com
Reach millions of B2B buyers globally
Alibaba.com is a leading ecommerce platform that helps SMEs go global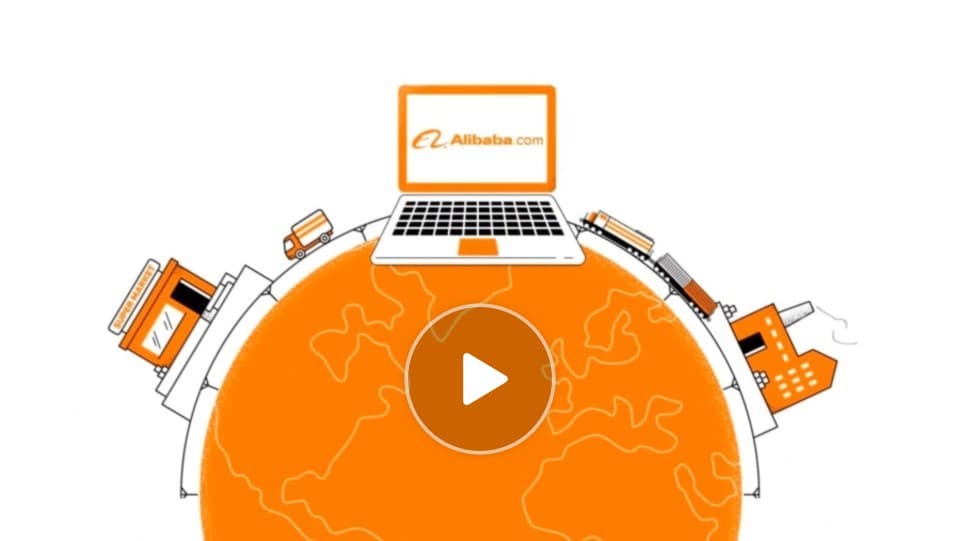 Connect with millions of business buyers from around the world.
Get the tools and know-how to build a successful ecommerce presence for your business.
Pocket more from each sale, with take rates as low as 0% in some cases.
Grow your business with a suite of tools built for you
Success stories from Alibaba.com sellers
1 / 4
MGS Accessories was in the red before we joined Alibaba.com. Sales were very slow. Now, we have the opposite problem. We're so busy we can't keep up!
Read more >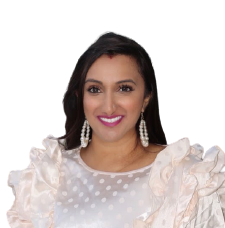 MGS Accessories
United States
Check out the latest articles from our blog
op-delivery-gateway011176012238